Music
Radio and Weasel – Lola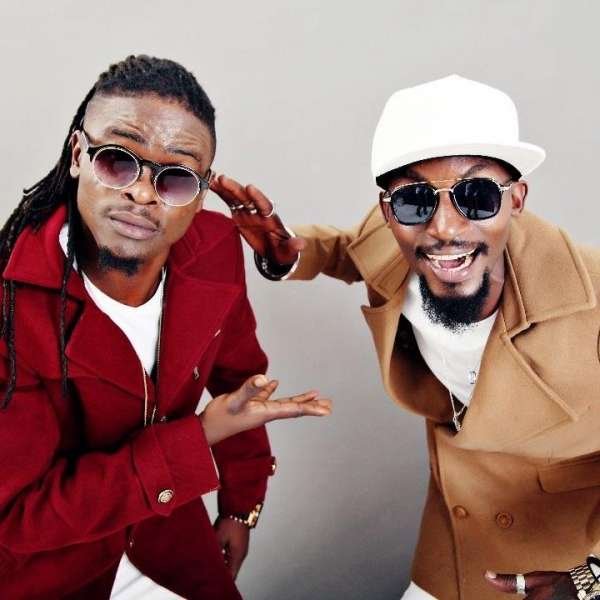 Ostensibly the most prolific duo ever to grace the fast-paced Ugandan music scene, Moses Radio (Moses Nakintije Ssekibogo) and Weasel ( Douglas Mayanja) have managed to carve for themselves an undoubtedly well-deserved niche in the country's music industry over the past decade.
Since their break out single, 'Nakudata' in 2008, the front men of the popular music group, Goodlyfe Music, have consistently churned out afrobeat hits time and time again, thereby putting Uganda's music industry right where it belongs on the continental scene.
Starting off 2018 with a bang, the pair come through with this hot new single titled 'Lola'!
Fans of the highly-acclaimed duo would vividly recall them starting out as backing vocalists for popular Ugandan musician, Jose Chameleone.  Radio joined Jose Chameleone's Leone Island Crew in 2004 and, although his public profile remained low, he was a backing vocalist on songs such as 'Jennifer', 'Dagala', 'Wololo' and the particularly successful 'Sweet Lady'.
Weasel on the other hand caught the attention of music fans only after his collaboration with Chameleone on 'Bomboclat'.
The pair however broke off from Chameleone's Leone Island Crew in 2008 to form the Goodlyfe Crew.
On their latest release, 'Lola', each member of the duo does what they do best. The dancehall track comes together brilliantly as lyrically gifted Radio blends his creamy smooth R&B vocals with Weasel's irresistible ragga vibe to remind us just why we fell in love with them in the first place.
Wanna get in on the new vibe from Radio and Weasel? Simply stream or download it right here and let us know what you think about 'Lola' in the comments section below.