Music
Real Self – Legbegbe ft. Idowest, Obadice & Kelvin Chuks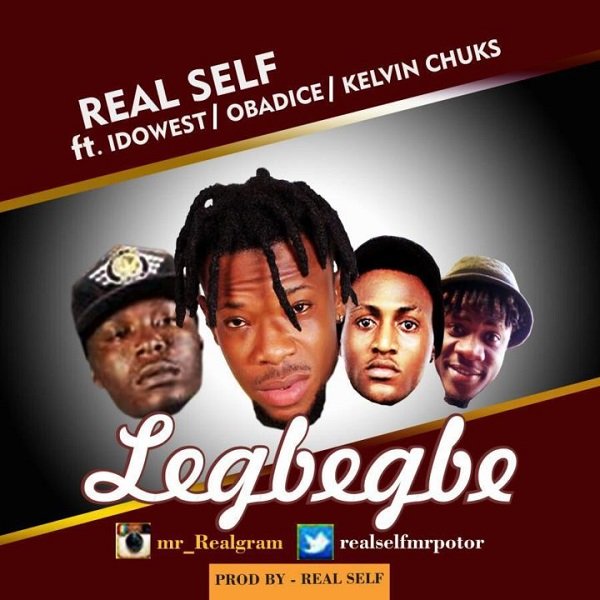 If you are yet to jam to the the smash hit single, "Legbegbe," then you need to change your social circle. Dropped early last year, the record features Worldstar Inc act, Idowest, Obadice and Kelvin Chuks.
In fact, such is the heat and spice of "Legbegbe" that it has inspired its own dance move and music fans have not stopped requesting this piece all across social circles, the airwaves and even on their own musical devices.
"Legbegbe" simply shot the stock of Real Self off the roofs but in all honesty, this is one smash that is deserving of his new status. Reason being the song isn't just for the streets alone; but its interest cuts across a broad spectrum of the Nigerian music industry.
However, due credit also goes to the support of Idowest, whose Omo Shepeteri, which featured Dammy Krane and Slimcase is also heating up the industry.
Obadice and Kelvin Chuks were on hand to complete the smash and make sure the groove of "Legbegbe" continues well into the new year 2018. Don't dull, join the Ibile bandwagon sweeping the core of the Nigerian entertainment industry.
Let's go:
iPhone 1 – legbegbe
iPhone 2 – legbegbe
iPhone 3 – legbegbe
iPhone 4 – legbegbe
iPhone 5 – legbegbe
iPhone 6 – legbegbe
iPhone 7 – legbegbe
iPhone 8 – legbegbe
Simply stream, download, then share your thoughts and opinion in the comments section below.