Music
Mgiftana – Nayi Le Life Ft. DJ Clock, Siziwe Ngema & Steve Mangena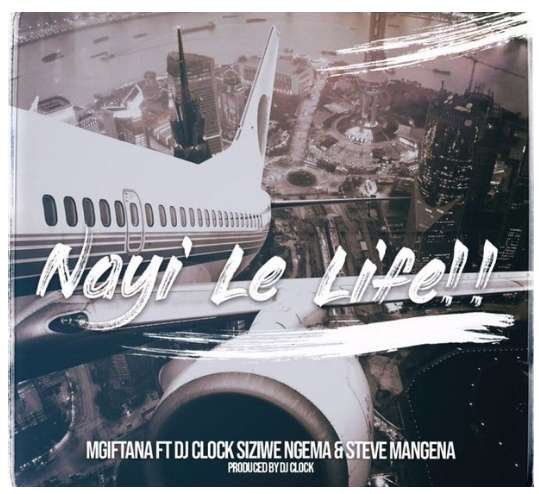 He is a DJ of extraordinary gifts and passion who has distinguished himself  so much so that his name is on the music circuit, everywhere, in South Africa. Such is the life of Gift Bembe, famous as DJ Mgiftana. He has just released "Nayi Le Life" a single featuring DJ Clock, Siziwe Ngema, and Steve Mangena
DJ Mfiftana is a man who has known much adversity. At a point he left DJ Oskido who introduced him to the music industry. But circumstances made him attempt to get back with the old DJ. Beset by challenges, he had lain low for quite some time.
Good news is that he is back again, more visible and musically stronger. The result is this collaboration with other artistes that should find its place on the playlist of any music buff in South Africa.
It is charmingly ironic that a man who supposedly has been "down" should be the one to call for a dance and even lead same. But that's life for you, a charming teaser. "Nayi Le Life" is a musical success.
DJ Clock, one of the collaborators in "Nayi Le Life," is also the producer of this dance record. And he did a masterly job of it.
Download "Nayi Le Life" below. Listen to it. Dance, dance, dance!