Music
Weasel Ft. Spice Diana – In The Beat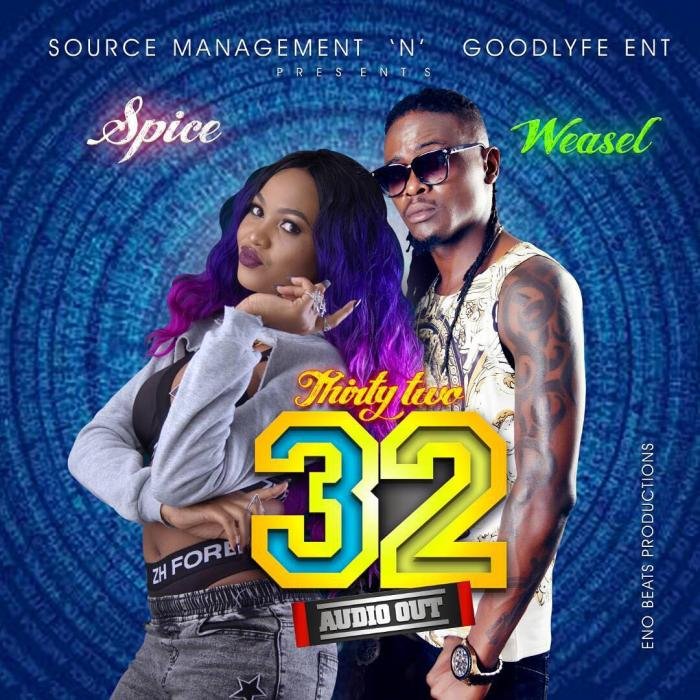 Despite the loss of his partner, Radio earlier this year, Goodlyf Entertainment man, Weasel is not letting go of his music as he joins forces with the talented Spice Diana on a new offering titled "In The Beat" produced by Eno Beats.
Weasel who now runs solo used to be part of the duo of Radio and Weasel, a music duo that easily ranked as one of Uganda's most successful music groups with several hit songs to show for it until Radio was killed in a club brawl earlier this year.
Douglas Mayanja better known to the public as Weasel started off his career with solo projects which were recorded by his elder brother. He later joined Leone Island Crew as a backup vocalist. Radio and Weasel hit it off as a pair and later broke away from Leone Island Crew  to form their Goodlyfe Crew.
In 2008 the group released "Nakudata" to some success. Other songs followed, including "Lwaki Onumya", "Zuena", "Nyambura" and "Bread and Butter."
2008 was a year of collaborations for them, as they scored features with the likes of Allan Toniks, Blu*3, and GNL. They have also collaborated with Nigeria's Wizkid and in 2015, the group won four Hip hop music awards in four categories.
Weasel started off the year with "Lola" released in January alongside his now late Goodlyfe Crew partner, Radio before they both dropped "Kyuma" in February, featuring Spice Diana on it. Later in the month, Weasel alone dropped "Tokyayitaba" before collaborating with Spice Diana on "Thirty Two" the same February.
Weasel has since dropped "Good and Evil" and collaborated with Radio on "Move On" and "Cable", collaborated with King Saha on "Mpa Love" and now collaborates with Spice Diana on "In The Beat".
Collaborator on the song, Namukwaya Hajara Diana known in music circles as Spice Diana is one of Uganda's youngest female artistes. The young talent started her musical career in 2014 with the release of hit single "Onsanula" which earned her the Best Female Breakthrough Artist Award at the 2015 HiPipo Music Awards.
Spice Diana is well known for several hit songs like "Anti Kale", "I miss you", "Acrobatics", "Buteke" amongst others. She has also collaborated with several notable artistes including Pallaso, Aganaga, and Jamaican Orisha Sound and brings her voice to bear on this new offering and we fully recommend you listen.
To listen, stream or download right here and feel free to drop your comments in the comments section.