Music
Jumabee – Luk 'A' Body ft. Slimcase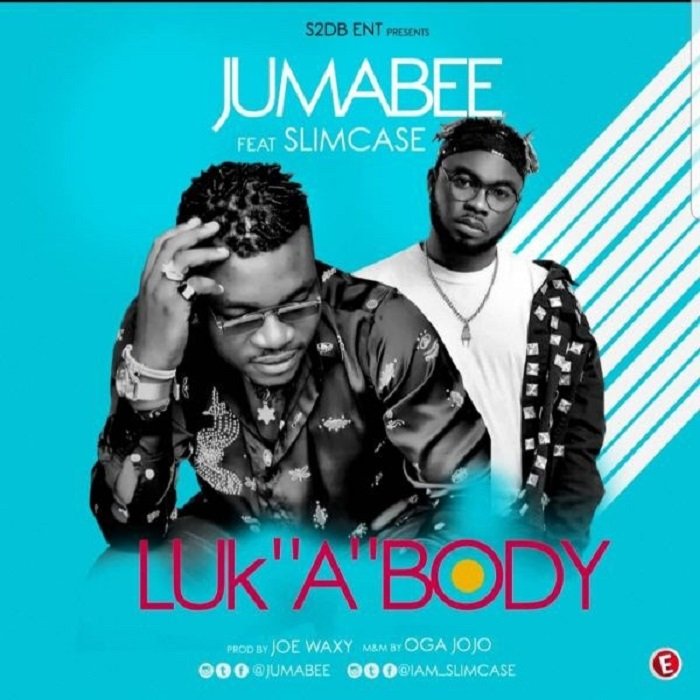 Jumabee is around and this is good news. The rapper has dropped a new jam titled "Luk 'A' Body," featuring Slimcase.
Jumabee, the "Amin" crooner, has been in critical demand, jumping from one feature job to another. He was on Chuddy K's "She Say I Don't Care," Fiokee's "Independent Woman," DJ Baddo's "Yemisi," W4's "Fakosi," among others.
Jumabee, who debuted in 2018 with "Visa," has a host tracks to his name, including "Dance It," "Chiamaka," and "Gongoni."
Mention Slimcase and what follows should be a talk on Nigeria's shaku shaku revolution. The rapper, who Amoshine recently featured on "Upper," will give you the very best time on the dance floor.
This year Slimcase has been hot in demand, with features on Wizkid's "Gucci Snake," Django23's "Give Them D'jango" (alongside Mr Real), DJ Toy's "Isthembu" (alongside Moonchild), Kuti Lego's "Plenty Money," among others.
Slimcase and Jumabee make a great team and it is hard not to applaud their effort. Wouldn't you rather find out their charms for yourself? I recommend you do. You should love the experience of finding out for yourself.
Simply stream and download "Jumabee – Luk 'A' Body ft. Slimcase" below, share on social media and join the conversation by dropping your thoughts in the comment section.
Status: Released
Release Date: 01/12/18
Song Title:  Luk 'A' Body ft. Slimcase
Artist(s): Jumabee & Slimcase
Genre: Afrobeat
Album: Single
Record Label: S2DB
Producer: Joe Waxy & Oga Jojo
Country: Nigeria