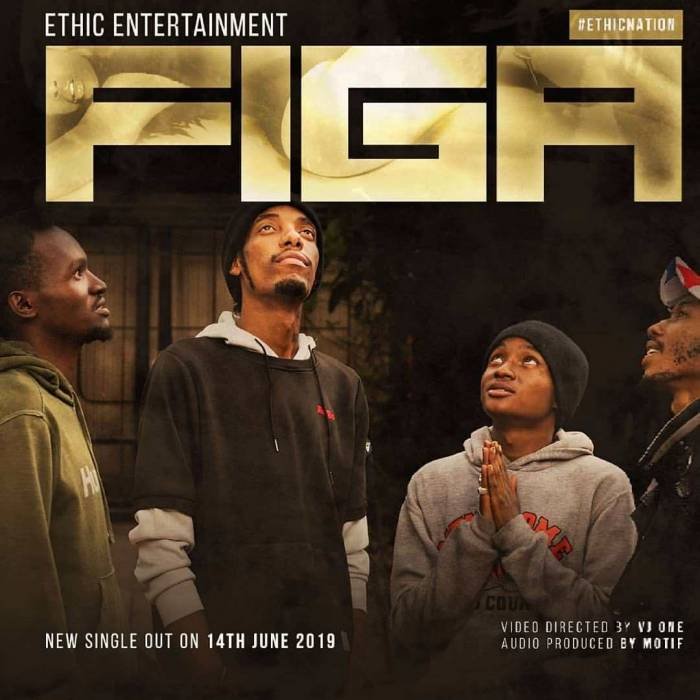 Kenyan boy band Ethic is back with another ambitious number. This one is titled  "Figa" and promises to be as explosive as anything the group has released so far. No fibbing.
The group first caught national attention as the quartet of Rekles, Seska, Swat and Zilla and with the release of the hit track track "Lamba Lolo," which happens to be the group's biggest hit to date. This early saw the group changing its name to Ethic.
Some Kenyans would joke, though, that the group, with its sensuous lyrics and the ass-shaking vixens in its video, is so "un-Ethical." That's one joke that only gets core Ethic fans laughing. The group is here to stay and has since embedded itself in the consciousness of Kenyans and indeed most Africans.
This should be obvious given that virtually all the group's songs since "Lamba Lolo" were hits, received with near rapture across East Africa. These songs include "Instagram," "Nitolee," featuring KrizBeat, "New Position," featuring The Kansoul, and its most recent hit, "Pandana."
The group started out with a manager with whom it has since broken ranks, with the manager claiming the group is owing him. Same manger has since taken down some of the group's videos from YouTube, stating until he is paid, the videos would not be back up on the streaming platform.
Ethic marches ahead brilliantly anyway.
Stream and download "Ethic – Figa" below, share on social media and join the conversation by dropping your thoughts in the comment section.