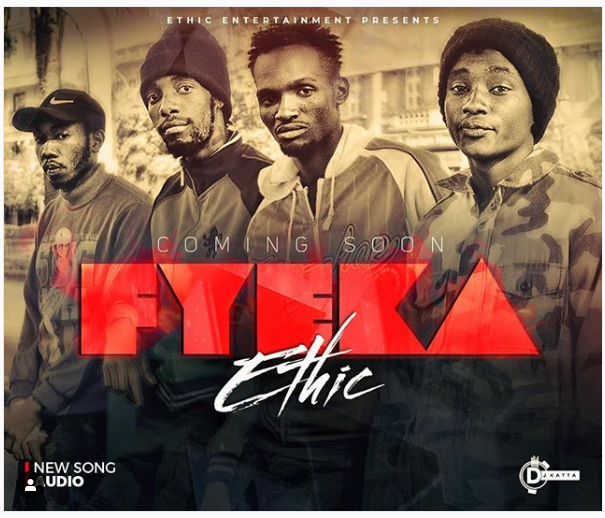 Since they exploded on Kenya's music scene with the monster hit "Lamba Lolo," Kenyan boy band Ethic has been dropping hits back to back. It seems the public is simply waiting eagerly for the next banger from the group to snap it up instantly.
Well, the group has got something else for the public to snap up. This something is the track titled "Fyeka." This is one of the times when the group announced a track's coming right on its Instagram page, furthering increasing the fever of expectancy among fans.
"New track coming soon." The group had written laconically on its Instagram page. Well, that new track is here and it promises to be as explosive as anything the group has put out so far. Already, the public is salivating. You know, anything from Ethic is almost always reason for salivation.
The reason might be the public's abiding interest in the sensual, and Ethic are masters at serving sensual stews that leave almost everyone screaming for more. And some more, like the the Dickensian character Oliver Twist.
To get some perspective, check out the group's videos on the songs "Instagram" and "Pandana." If you are able to lay your hands on the "Lamba Lolo" video as well, even better. This particular video is said to have been taken down from YouTube by the group's former manager, who alleges the group is owing him.
Stream and download "Ethic – Fyeka" below, share on social media and djoin the conversation by dropping your thoughts in the comment section.