Music
CDQ – Onye Eze 3.0 (Cypher) ft. Vector, Zoro, Yung6ix, Dremo, Blaqbonez & Jheezy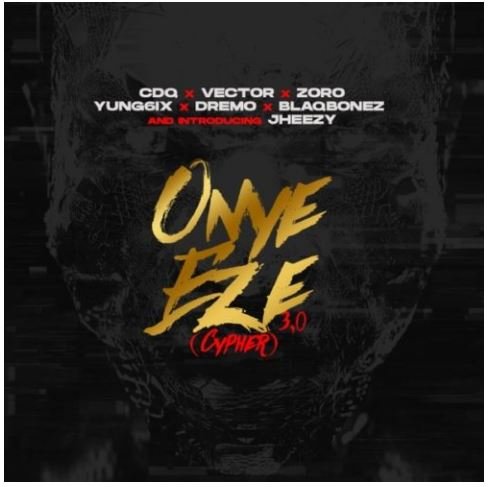 It started as a play on a trending topic but it has now turned into a cypher. Ladies and gentlemen, it's the "Onye Eze 3.0" cypher and it has CDQ as leader with Vector, Zoro, Yung6ix, Dremo, Blaqbonez, Jheezy and this is the bomb.
The first "Onye Eze" song was CDQ's way of weighing in on the trending Blessing Okoro controversy with Chinese-based Nigerian businessman, Onye Eze.
Recall that episode? Well, Blessing Okoro had taken to Instagram to post a motivation message about her hustling. Well, the crux of the matter is that she said she built a new house and all. The truth though is that the house belonged to Onye Oze and the latter came for her.
He ridiculed her, made her sit on the floor and recant the statement about owning the house. For someone as popular as Blessing, it was a huge blow and so many people weighed in. CDQ was one of those and he did it with his "Onye Eze" song.
The song has now become a cypher and it has rap maestros on this. Blaqbonez was of course part of the LAMB cypher with MI, A-Q, and co and was recently in a diss battle with TenTik and Payper Corleone and was amazing on this cypher. We recommend listening.
To listen to the song, stream or download here and share your comments in the comments section.