News
Award winning Show 'MTV Shuga' to hold open auditions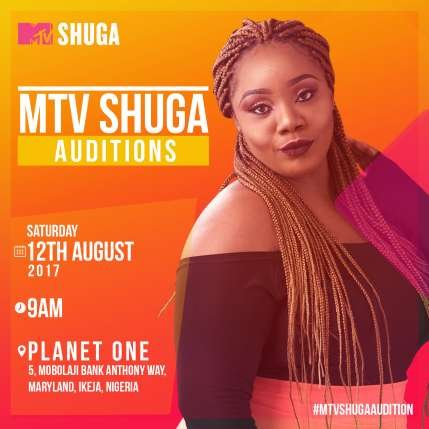 Good news to all MTV Shuga Enthusiasts, if you have ever wanted to try a hand in acting, then this is your opportunity. MTV Shuga has opened its doors for new recruits who want to participate in the 6th Season of the popular movie.
The show has shot five successful seasons in different countries inclusive of Kenya, Nigeria and South Africa. Since the show is rooted in Nigeria, most thespians will be drawn from Nigeria. The Pan African themed Shuga will hold its auditions on August 12th this year at Planet One, Ikeja, in the capital, Lagos.
Participants are advised to provide one passport sized photo of themselves and provide copies of their personal identification details such as their National ID, Driver's License or a Passport for foreigners. The auditions are scheduled to start at 9 am and run till 6 pm, on the stipulated date.
For those who don't know, Shuga is a famed show that showcases the real issues that affect the youth. The Show is rated over 18 since it covers very sensitive issues such as Sex, Drugs, Crime, Family Planning, HIV and other contemporary social issues.
Georgia Arnold, who happens to be the Executive Director of MTV's Stay Alive Foundation and Senior VP of Social Responsibility at Viacom International has commented on the auditions. In a Press sitting the Director stated, sss
"We are excited to bring back the public auditions for the brand-new season of MTV Shuga. Nigeria has one of the most vibrant movie and television industries in the world, which is a testament to the amazing acting talent available in the country and our aim is to find another star through these auditions."