News
Mayorkun's Stolen '30 Billion' Gang Chain Replaced by Davido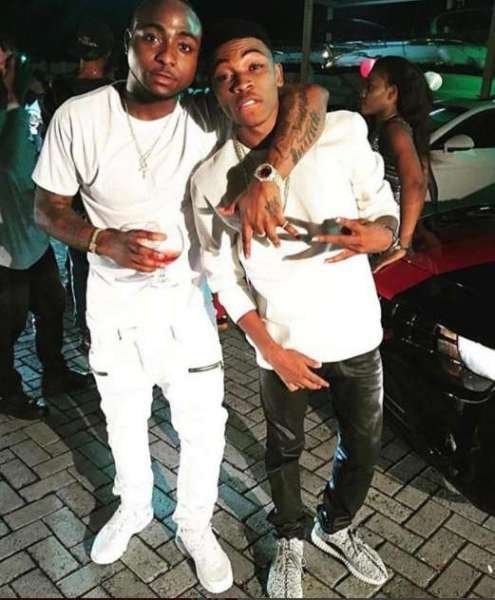 Despite having had such a great time in 2018 already, barely 2 months into the new year – with the release of DMW's smash hit 'Mind' on which he featured alongside Peruzzi, Dremo and the boss himself, Davido, and his most recent acquisition of a mansion in Lagos – Mayorkun has been particularly unhappy about one thing, the theft of his diamond encrusted 30 Billion Gang chain.
The expensive neckpiece which Davido procured for each member of the 30 Billion Gang was reportedly stolen at a recent concert in Enugu where the 'Mama' crooner performed.
Things have however just changed for the better and Mayorkun can now smile again, as recent reports have it that the stolen piece of jewellery has just been replaced by DMW boss, Davido.
The excited 'Che Che' singer took to the popular photo-sharing social media platform, Instagram, to share the news of the arrival of the new chain with his teeming fans, while seizing the moment to thank Davido – whose debut release of the year 'Flora My Flawa' is still driving us crazy – for the replacement.
Mayorkun captioned the photo of the new neckpiece thus:
"Made a couple calls & got my juice back!! Thanks Brooo @davidoofficial 💧 #30BG4L"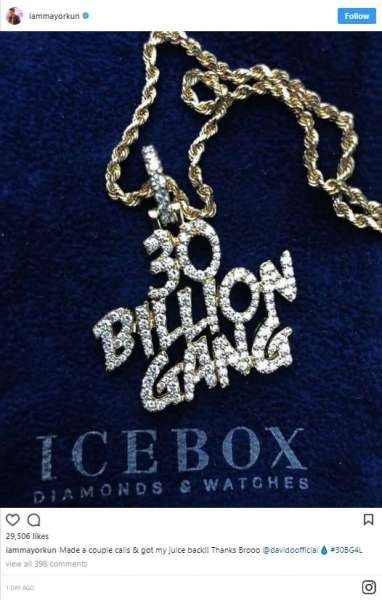 When you're a member of the 30 Billion Gang, that's apparently how easy certain things that would otherwise be difficult for the average Joe could be for you.