News
Yahoo Boys Are Still 'Mugus' To The Whites –Seun Kuti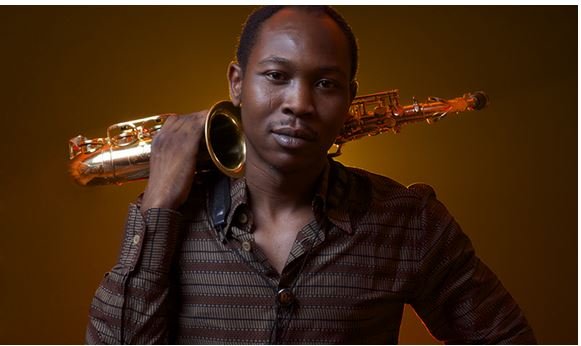 Afrobeats musician, Seun Kuti has decided to add his two cents into the trending discussion about Yahoo Boys which started after men of the Economic and Financial Commission (EFCC) raided Club 57 in Lagos and arrested 12 suspected internet fraudsters.
The news became a hot topic after fashion enthusiast and blogger, Noble Igwe who was said to have snitched on the Yahoo boys reacted by labeling Yahoo boys as fraudsters who are armed with laptops. His opinion drew criticism from some quarters who are of a contrary opinion.
Unlike Simi who supported Noble Igwe's opinions, Seun Kuti who is known for his activist views has joined in the conversation and his angle is completely different from the popular one.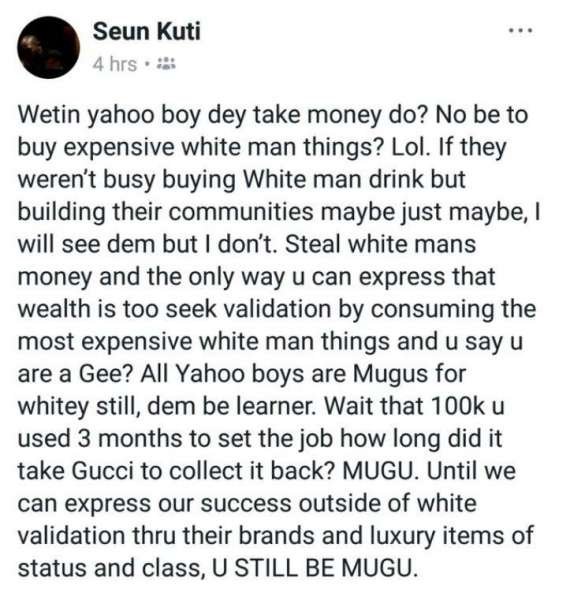 He makes a critical social media post about yahoo boys , questioning the ways they choose to spend the illicit riches that they acquire. In his statement, he did not condemn the act neither did he justify it but he blasted yahoo boys and referred to them as 'mugu' (fools) to the whites.
According to the outspoken musician, "The so-called 'Yahoo boys' will remain the 'Mugus' until they dupe the whites and use the money they steal to develop communities, until then, they remain the real losers in his opinion."