News
Kanye West apologizes to Drake in a Series of Tweets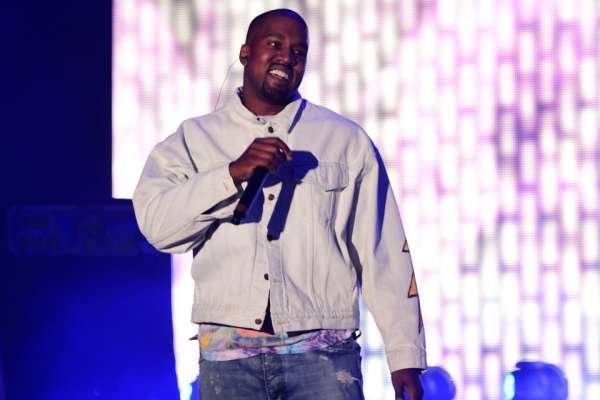 G.O.O.D Music boss, Kanye West has finally extended the olive branch to Drake for his involvement in the Pusha T vs Drake beef that led to two diss tracks being dropped.
When the beef started, Kanye West and Drake were working on some projects together that were supposed to be jointly released by both artistes, but Kanye went ahead to announce a release date and did the release on his own.
Apologising in a series of tweets, Kanye fir st put up a shot of Drake's live setup with a caption that said: "Sending good energy and love to Drake and family and crew. I haven't seen the show in person but the images look incredible online I understand where the confusion started."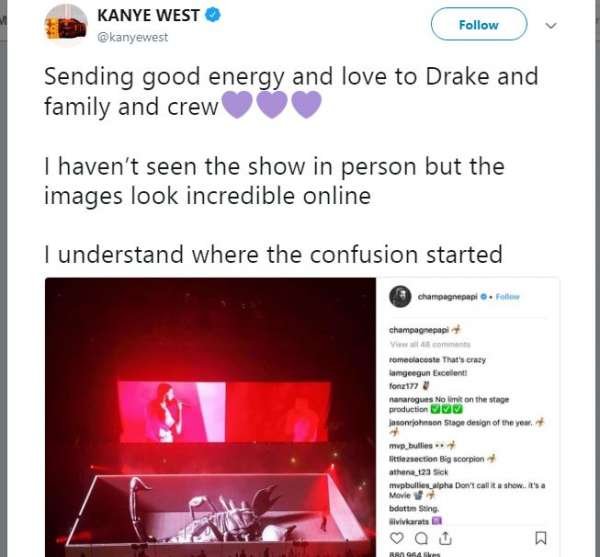 He then went on in other tweets to describe that happened, explaining that he should have set Pusha T straight about what happened and should have talked to both of them rather than take sides.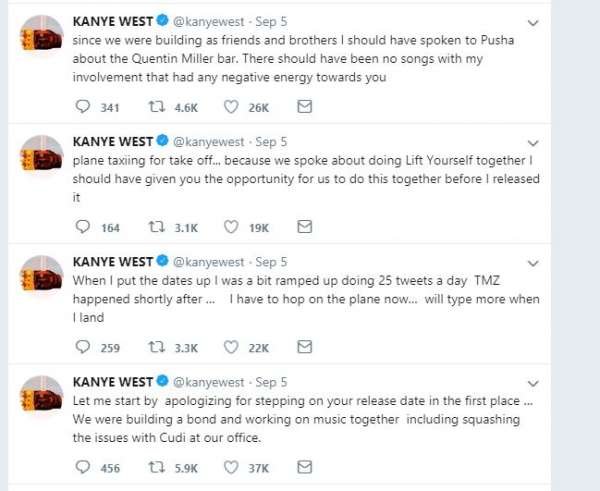 He however revealed that he was never a party to the diss that involved Drake's child a he never jokes with other peoples' children since he spoke to Wiz a few years ago.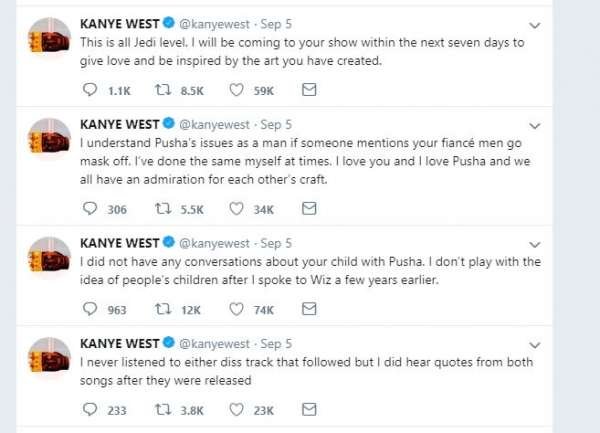 He concluded by saying he loved Drake and Pusha and that they all had respect for each other's craft even as he promised to attend Drake's show in the next seven days.
As another beef gets squashed, we're happy and even though Drake is yet to respond to this officially, when he does, you'll be the first to know.