News
Rosaline Meurer Nominated For Humanitarian Celebrity Award 2017, Alongside Funke Akindele And Others
Nollywood's Rosaline Meurer has been nominated for the humanitarian celebrity of the year award in Nigeria. The model who has been amid all sorts of controversies including an alleged husband snatching scandal has taken to twitter to express her delight in nomination for the award.
For a very long time, Meurer had been holding onto her well-guarded career as a model until she decided that she could get more out of her talented self. It's then that she decided to become a Nollywood actor, joining the likes of Tonto Dike, Chike Ike, Beverly Osu and Akindele Bello, among other older actors in the Nigerian film industry.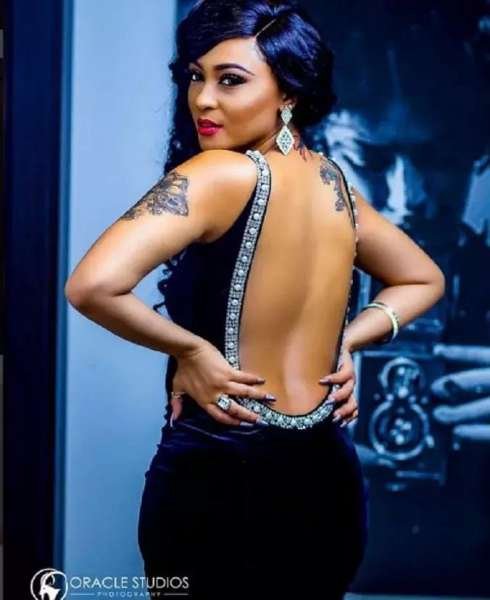 However, her popularity was almost cut short after she was alleged to be having an affair with a fellow actor's husband.
Tonto Dike, the heated Nollywood mistress broke up with her husband Olanduni Churchill, after she discovered that Churchill was having an affair behind her back. And guess with who? with our nominated humanitarian over here, Ms. Rosaline Meurer.
Debates have been going on around social media with people arguing against Meurer's husband snatching spree and her said nomination to such an honorable award. But those defending Rosaline argue that Tonto's conduct is also questionable since she has also been involved in similar scandals and has absolutely no right to be against Meurer's nomination.
In addition, other rational fans of Rosaline have argued that talent and awards have absolutely nothing to do with anyone's personal life. Meurer is deserving of the nomination because that's the product of her own hard work.
The awards were organized by LA Mode Magazine and will be held through a live event on October 1st this year. Oriental Hotel, Lagos is believed to be the location.
It's likely that Tonto's ex husband will attend the event owing to the fact he owns a humanitarian foundation known as Big Church Foundation too.
The Humanitarian Awards are meant to award people who have gone beyond themselves and given back to society.