News
Nigerian Police To Curb Film and Music Piracy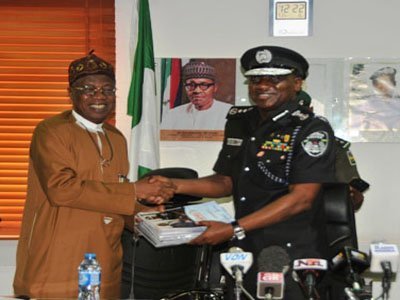 Piracy is a cancer that has been eating well into the hard work of artists and content creators for years. In Nigeria, the state of affairs is far beyond repair when piracy comes into question. Of course this is predictable judging from the fact the music and film industry in Nigeria are among the significant contributors to the country's economy. Hundreds of films are shot every single day in Nigeria and the turnover is immense.
Combined, the Music industry, Film industry and the entire creative industry in Nigeria contributes close to 2% of the country's GDP, not to mention that it feeds millions of people in Nigeria. However, Piracy is killing the proceeds coming from this lucrative business.
While actors, musicians, and artists are busy trying to create quality consumable art, Pirates, on the other hand, are reproducing and reselling the copyrighted artworks for cheap. The ready market for cheap creative works both locally and internationally has further worsened the situation.
This trend has gone a long way into threatening the success of Artists in Nigeria since most of the proceeds from their work end up in the pockets of pirates. To curb this, the Nigerian government has decided to involve its police force into ending this illegal trade.
Speaking at a group of top stakeholders in the Nigerian Creative Industry, the Inspector General of Police, Mr. Ibrahim Idris announced that the country has plans of unleashing a country-wide anti-piracy unit. This announcement follows a previous request from the Nigerian minister of Information and Culture Alhaji Lai Mohammed, urging the police to intervene on piracy related issues.
The Nigerian I.G commissioned three senior officers to rally up a team of effective Anti-Piracy officers to be sent to all 36 states of Nigeria. The team includes two Deputy I.G's and a senior CID officer.