Albums
Dj Maphorisa – Gqom Wave II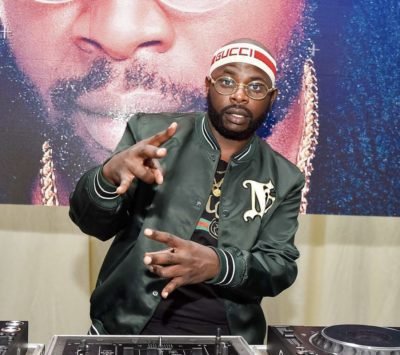 Talented South African DJ, DJ Maphorisa is out with his latest album, "Gqom Wave II" album and it's got all the stew you want.
The album has been a long time coming with a lot of teases on social media, not to mention the songs that have been dropped off the album, all of which have gone on to become hits. Now, the album is out and we get to enjoy the full measure of the album itself.
The album has tracks like "Iflakka Iyeza" that has DJ Raybel and King Lee featuring Material Culture on it. Other songs include "Asambeni", "Askhukezi", "Hai Duu", "Vuvushka Baby Boy", "Aba Gwi", "Camera Man", "Ay Wena", "Issa Savage" among others.
Artistes featured on the album are DJ Raybel, King Lee, Busiswa, Vista N Catzico, Zingah, Zuli Mkhathini, Sbucardo, Beast, Killer Kau, Moonchild among others and they all brought their A games to the album which is why it's a huge success.
Tracklist:
01. Dj Raybel X King Lee – IFlakka Iyeza Ft Material Culture
02. Dj Maphorisa X Busiswa – Asambeni
03. Vista N Catzico Ft Zingah X Zuli Mkhathini – Askhuzeki
04. Dj Maphoisa X Sbucardo Ft Beast X Busiswa – Hai Duu
05. Sbucardo x Stilo Magolide x Moonchild – Yasira Bhelz – Vuvushka "Baby Boy"
06. Dj Raybel X Killer Kau – Aba Gwi
07. Dj Raybel x Dj Maphorisa ft K.O iQhude
08. Vista N Catzico – Camera Man
09. Vista & Catzico – Ay Wena Ft Mlindo The Vocalist & LaSoulMates
10. Dj Raybel x King Lee – Issa Savage
The album that preceded this one, "Gqom Wave" was a massive success both creatively and commercially and this new album is poised to surpass it judging by the acceptance it has enjoyed since it was released.
To enjoy, stream right here and be sure to share your thoughts in our comments section.