Perhaps you too are among the people that are usually puzzled by IllBliss's lyrical stand. Honestly, you are not the only one. Almost everyone is confused by Oga Boss's kind of music, since he is always appearing in all kinds of music, both Rap and Soft Music.
But for 2017, IllBliss decided to take a side. This time, the father of one has worked on one exclusive Hip Hop album that is already turning heads. The album titled "Illy Bomaye" has 9tracks and features some good collabos from top artists from different parts of the world.
Originally, the album was intended to be a 4-track EP but as usual with the very creative Hip Hop Artist 4 ain't just enough. In the album, IllBliss has collaborated with the likes of Praiz, in the song "God of Wonders", Cynthia Morgan in the song "Iteriba" and Tha Suspect for the songs "Over and Over" and "Ball in the Net".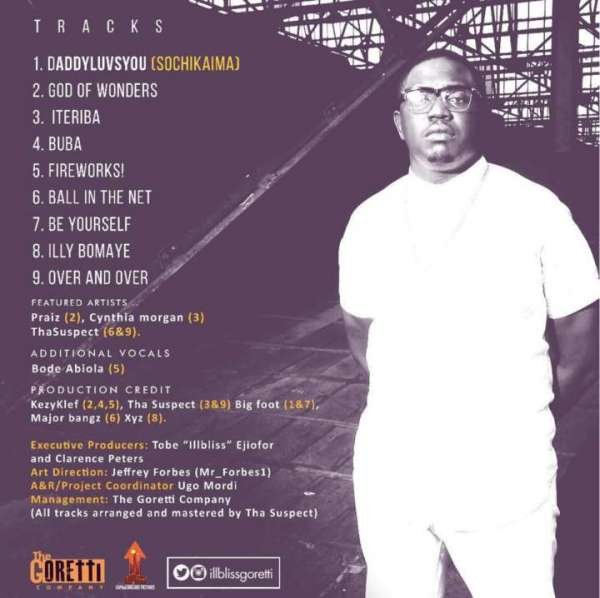 From the look of things, IllBliss was pretty satisfied with the work he did on Illy Bomaye and has even gone ahead to express his fulfillment in the album. He recently said
"This is probably the piece of work I enjoyed working on the most coz I wasn't trying to do a smoothie and a cocktail of vibes. This is really how I am and what I'm going through and I just want to share with the world. But it's a more hip-hop more personal project."
Stream below: