News
Davido's Smash Hits "If", "Fall" Certified Diamond, Platinum Respectively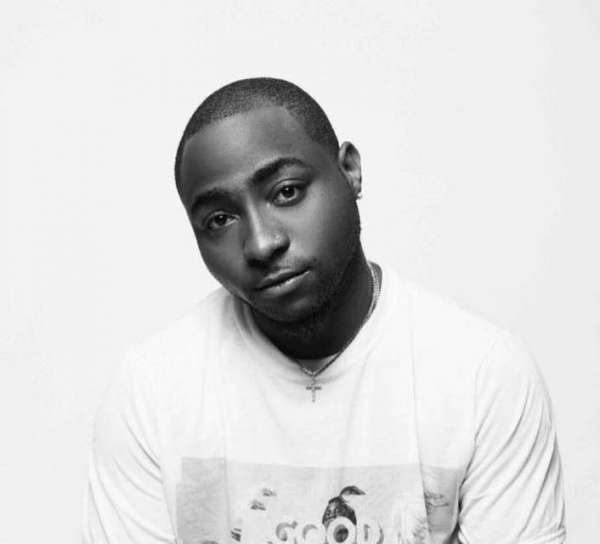 No one seems to be in the deadlines for fantastic reasons these days more frequently than internationally acclaimed Nigerian music superstar, Davido.
This time around, the DMW boss is in high spirits because two of his 2017 mega smash hit songs 'If' and 'Fall' have been certified Diamond and Platinum respectively.
According to the Recording Industry Association of America (RIAA), almost all countries follow variations of the RIAA certification categories, which are named after precious materials (gold, platinum and diamond).
The number of sales or shipments required for these awards depends on the population of the territory where the recording is released, and the certifications are typically only awarded to international releases.
In the U.S, for instance, a record goes Platinum after recording one million sales and Diamond after ten million, while, in France, the benchmark m is one hundred thousand and five hundred thousand for Platinum and Diamond respectively.
Davido shared a photo of himself with his awards and plaques on Tuesday through via his Instagram, and the caption clearly expressed how excited he was about the news:
'IF' is officially Diamond and 'FALL' is officially Platinum in sales!!! My trophies finally came in as well! GOD IS REAL! Thank you Guys for making this happen!! Just getting started!!! Bless to my team @efe_one @asaasika @missamadi @sirbanko.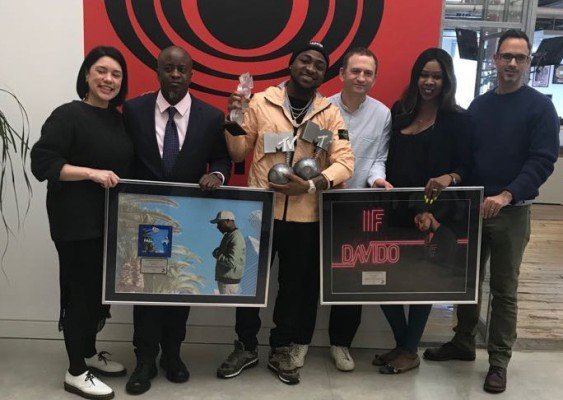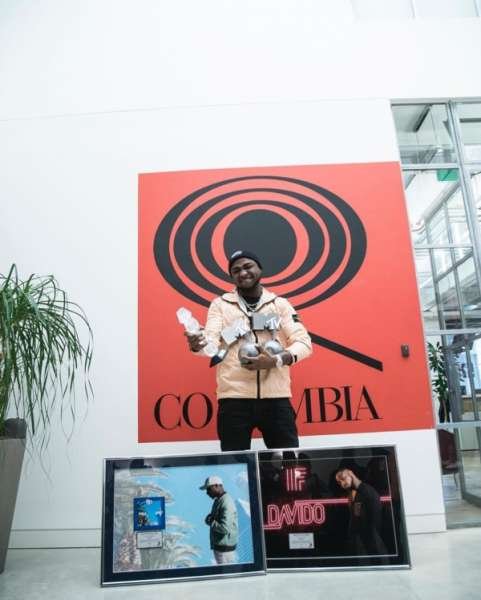 It would be recalled that the 30 Billion Gang head honcho signed a record distribution deal with Sony RCA in the United States in 2016, a move that has no doubt influenced his record sales positively.
Davido was presented with the gorgeous  plaques and outstanding trophies at the Columbia Records UK office.
Present at the occasion were the Managing Directors and President of Columbia UK Stacey Tang, Manish Arora and Ferdy Unger-Hamilton, Efe Ogbeni (who executed the record deal between Davido and Sony), Vanessa Amadi and Sony Music West Africa General Manager, Michael Ugwu.
What a year 2018 is turning out to be for Davido!