News
Tekno Resolves "Jogodo" Issue With Danfo Drivers
Alhaji Tekno is not going to let issues blow out of proportion after he met with the Ajegunle duo that sang "Danfo Driver" and resolved his issues with them.
The "Pana" crooner had been called out earlier in the week by the "Danfo Driver" duo for allegedly stealing their song in his latest release titled "Jogodo", but if Instagram pictures are any indication, the issue has been resolved as the three artists were seen smiling in a picture posted by Tekno.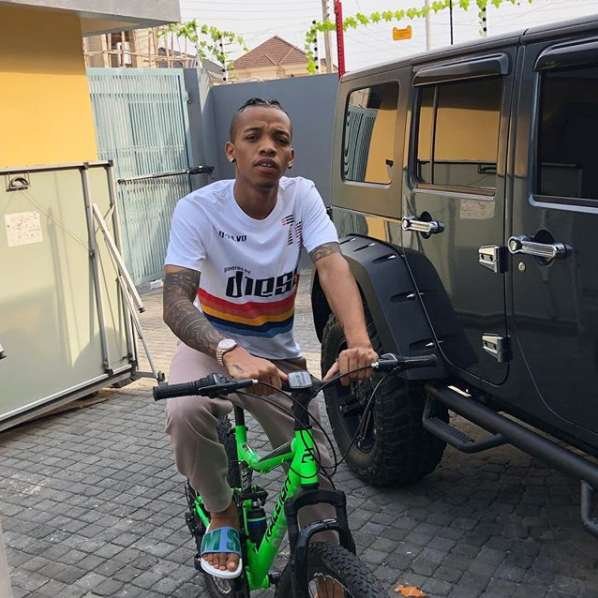 While it is not yet clear what the terms of the settlement are, music fans have been speculating that Tekno had either agreed to pay them royalties or they would be doing a remix of "Jogodo" together.
Tekno has always been known to be a peacemaker who likes to handle issues before they get out of hand. It will be recalled that when he and Wizkid had a fallout on Twitter with the latter flinging expletives at him, Tekno had taken it calmly, apologizing all the way till the issue died down.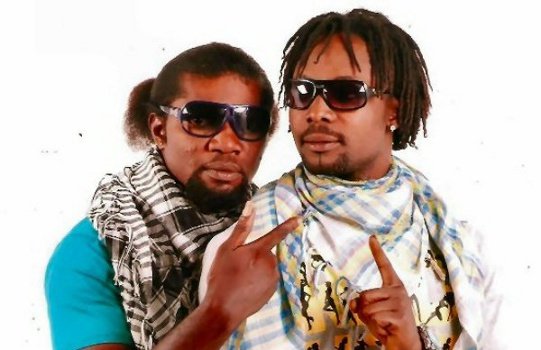 This has of course endeared him to a lot of fans and with the way he handled the "Danfo Driver" callout, even more persons are taking note and have commended him.
Don Jazzy was the first to commend him after he commented "respect" on the picture posted by Tekno. Banky W and Kcee followed suit as well, showing that letting peace reign is indeed commendable.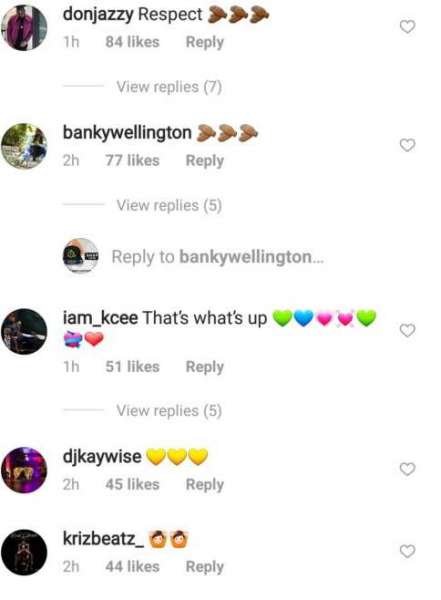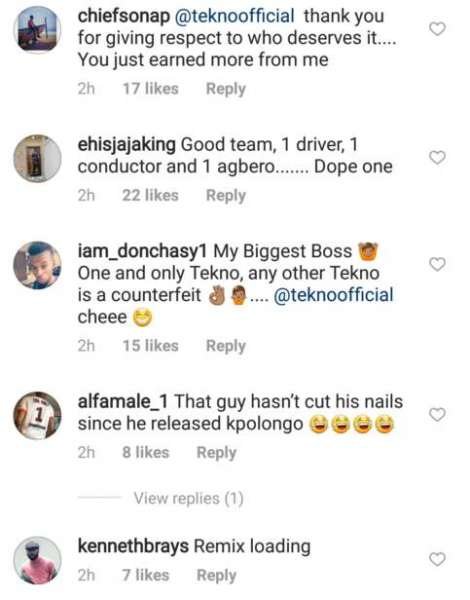 While we congratulate Alhaji Tekno for smoothening the waters, we await news of a remix or information on the form that the settling took.