News
Wizkid, Shatta Wale Reconcile At Ghana Meets Naija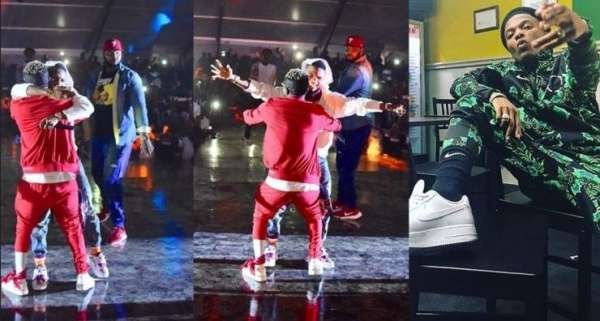 One of the most memorable moments of the Ghana meets Naija night was when StarBoy boss, Wizkid and self-acclaimed Ghanaian dancehall king, Shatta Wale reconciled on staged, hugged and performed alongside each other.
To say that fans went crazy was an understatement!
The beef between the duo started when Shatta Wale belittled Wizkid's musical influence in Ghana.
During a sit-down with Kasapa FM last year, Shatta Wale expressed his displeasure at the way Ghanaians celebrities and fans alike fawned over Wizkid.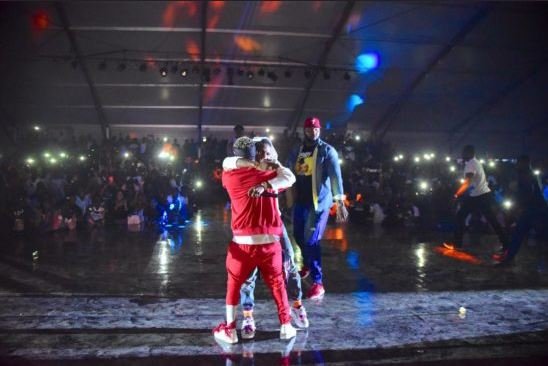 According to him:
"I will not see Wizkid and be stunned, I rather want him to see me and be amazed because I don't see anything extraordinary about him, even though he claims to the best African artiste".
Trust StarBoy fans! They not only expressed their displeasure but came for Shatta Wale's throat with their teeth bared for killing.
To add fuel to the potential fire, Shatta Wale went as far as posting a video of himself with a gun in a bid to threaten Wizkid and incite his anger.
Always the cool-headed one, Wizkid didn't reply until a considerable amount of the heat had dimmed.
His response to Shatta Wale's threat was:
"Guy man no dey guy guy man"
Apparently, the hatchet has been buried as the two African musical giants and embraced love by hugging and performing together to the delight of their fans.
With this feud over, do you think there's any possibility that we could see a collabo between the duo? Don't you think it would make the perfect Ghana-Meets-Naija?