News
See Mr Eazi's Surprise Birthday Gift from Girlfriend, Temi Otedola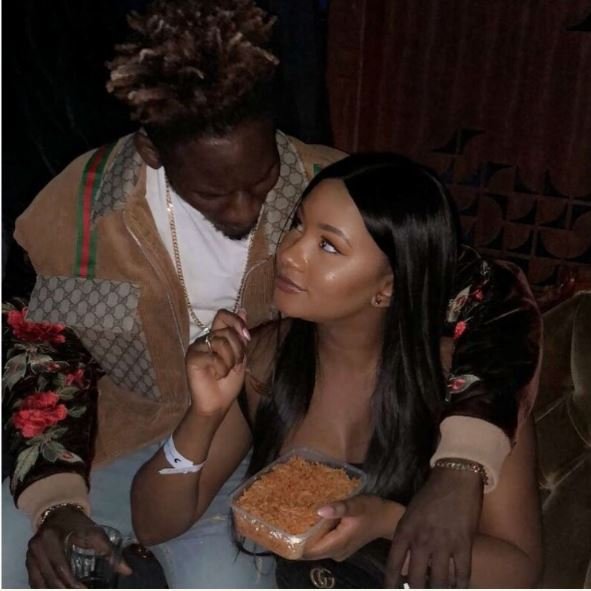 Life seems to be flowing on pretty 'Eazilly' for Mr Eazi. Obviously God's favour is in play here, but having the daughter to the popular billionaire oil magnate Femi otedola doesn't hurt either, especially when she loves him enough to send him a lovely cake to celebrate his 27th birthday on the 19th of July.
Temi Otedola who is a fashion blogger, entrepreneur and girlfriend to Mr Eazi, shared a video showing her boyfriend, the "London Town" singer receiving the lovely birthday cake she sent him on her Instagram story.
The relationship which started last year between the popular Nigerian artiste and the Billion Naira Heiress sparked different reactions on the music scene, but they all seemed to have no effects whatsoever on the lovely duo.
Reacting to questions about their relationship last year, Mr Eazi described Temi as the nicest thing that has happened to him and on Valentine's Day proved it as he left Temi in tears with a surprise set of 200 red roses from her romantic boyfriend.
 Anyways we can expect to be grateful for some 'lovy dovy' tunes coming from Mr Eazi as he was also quoted last year saying, "At least I now have more inspirations for plenty songs, so don't be shocked that my new songs are going to be love-based."
Feel free to drop your birthday wishes to Mr Eazi, as well as your thoughts on this beautiful couple.