News
Davido Announces "The Locked Up" USA Tour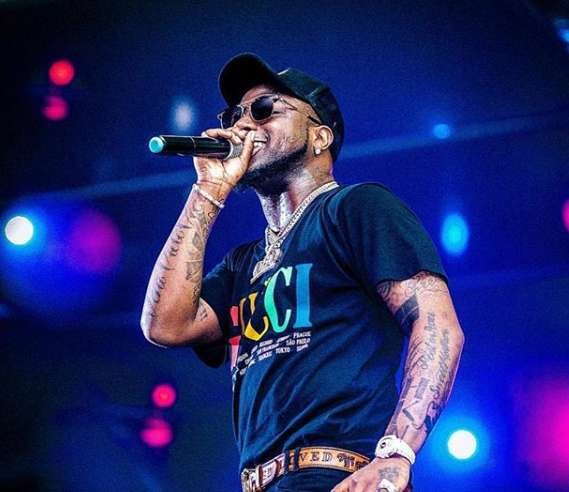 DMW boss Davido, who recently released "Nwa Baby" to public delight and approbation, has announced his "The Locked Up" USA tour.
He took to Twitter to make the announcement in the following words: "THE LOCKED UP TOUR !! WE COMING!! Tickets at – www.iamdavido.com/tour !! LETS GET IT!! NEW MUSIC ALL WEEK NEXT WEEK!! ! What cities would you be attending ???"
The tour will begin August 28 this month on First Avenue, Minneapolis, and end September 20 at August Hall, San Francisco, California. In all, the tour covers 12 cities.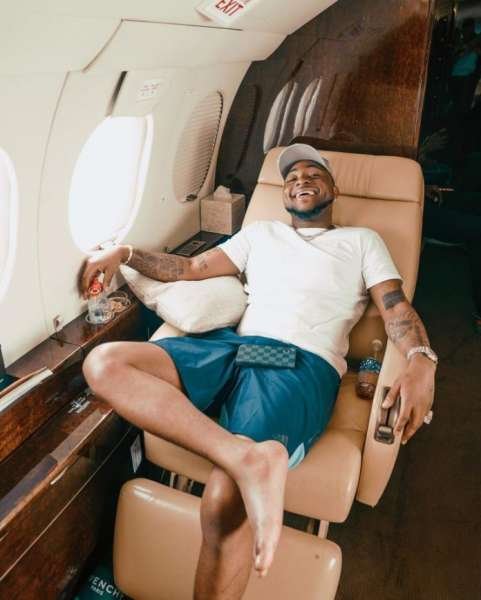 The concert on September 8 at One Music Fest, Atlanta, Georgia would be more like a homecoming for OBO, as that was the city of his birth over two decades ago.
The "Locked Up USA Tour" dates are as follows:
Aug. 28 — First Avenue, Minneapolis, MN
Aug. 29 – Park West, Chicago, IL
Aug. 31 – House Of Blues, Boston, MA
Sept. 1 — M.I.A Festival, Philadelphia, PA
Sept. 2 – One Love One Heart Fest, Woodland, Ca
Sept. 4 – Irving Plaza, New York, NY
Sept. 6 – The Filmore, Silver Spring, MD
Sept. 8 – One Music Fest, Atlanta, GA
Sept. 13 – Warehouse Live, Houston, TX
Sept. 14 – The Bomb Factory, Dallas, TX
Sept. 18 – The Novo, Los Angeles, CA
Sept. 20 – August Hall, San Francisco, CA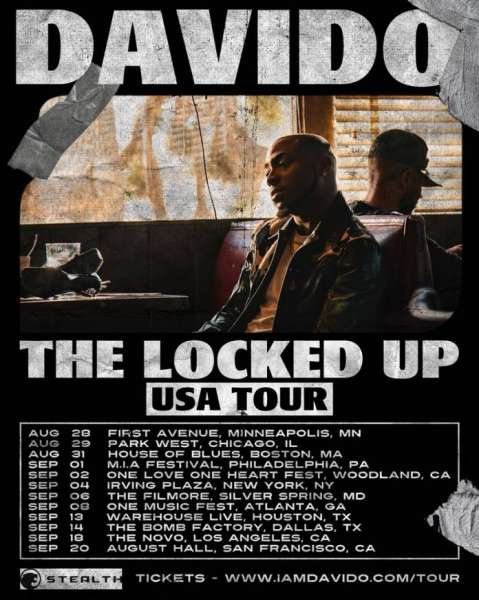 OBO has never disappointed in any of his tours. Certainly, the United States tour will be no different.
Watch this space for updates on the tour. You may as well join the conversation in the comment section.