News
"My Pain, My Sweat…" Yinka Ayefele Groans in the Wake of Building Demolition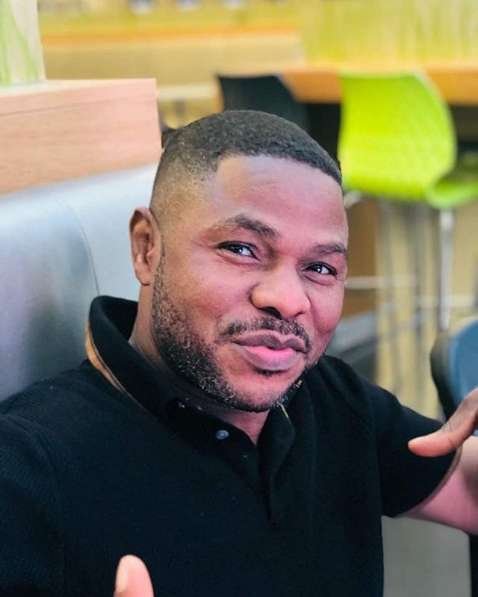 Nigeria's gospel singer Yinka Ayefele is not happy at the moment, as he recently faced what can best be described as a tragedy.
The Government of Oyo State on Sunday August 19 demolished a property called The Music House, which houses Fresh FM and a Studio.
The government is claiming that the property violates the state's town planning regulations.
Ayefele had been served notice of the impending demolition, and he went to court to restrain the government because, according to his counsel Olayinka Bolanle, the construction of the property followed due process and was approved by the government.
The hearing for the exparte motion filed by Ayefele's counsel was set for hearing today Monday August 20.
However the government decided to act before the hearing of the motion, sending bulldozers and a combined team of soldiers and mobile policemen as early as 4.30am, a day before the hearing, to pull down the building.
The singer, who was awarded the Member of the Order of the Niger (MON) by President Godluck Jonathan in 2011, uploaded a picture of the demolition and lamented in the following words: "Oyo state government did it at last…..my pain my sweat..so help me God."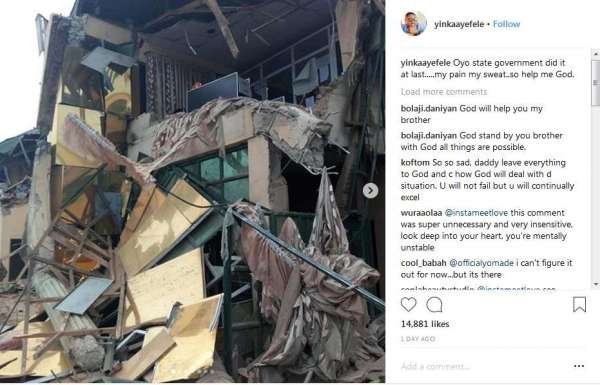 The demolition has sparked outrage on social media, with many sympathizing with him and calling the government insensitive.
Ayefele as a singer is noted for several songs and albums, including "Bitter Experience, " "Prayer Point," and "Testimony." He had an accident in 1997 which broke his spine and confined him to a wheelchair to date.
The building is reportedly worth 800 million.