News
Ubi Franklin Backs Waje Amidst Music Troubles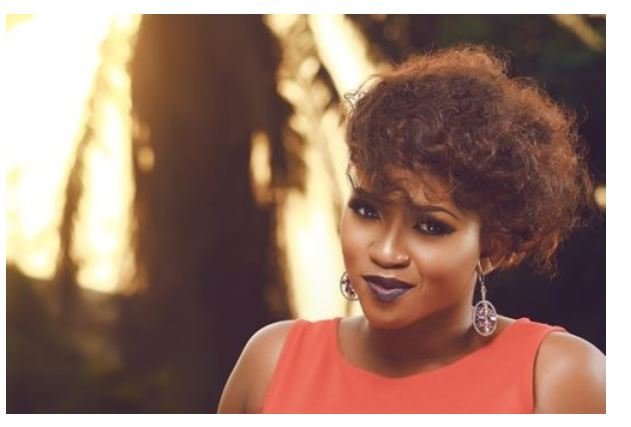 Even as allegations of backstabbing Iyanya are yet to die down, Made Men Music's Ubi Franklin has reached out to Waje who is currently experiencing so much frustration with her music that she decided to quit.
In a post made on Twitter, Ubi Franklin wrote: "Waje works really hard I have been in different studio sessions with her, she won't leave that studio if the song doesn't sound right or she gets wheat she wants. Unfortunately it's not easy to be the Artiste and the Label (singing and looking for money for promotion #tough,"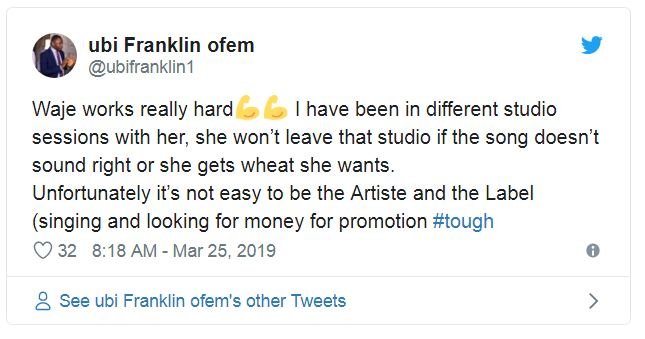 It will be recalled that in a video that criculated widely and generated controversy, Waje revealed that she had decided to quit music because it wasn't yielding the returns she expected.
This news had generated a lot of heat with many expressing solidarity with her and some criticizing her for not working hard enough. But who better to relate with the struggles of making it in the industry than someone who runs a label, hence the weight of Ubi Franklin's intervention.
Ubi Franklin has been in the eye of the storm for a while too especially with the backlash on the who Iyanya backstabbing and fans are not really liking him that much now but they will agree that his words of encouragement will help Waje through these dark times.
What do you think? Share your thoughts in the comments section.