News
3 Things We Learned From Our Tweet Chat with Dr Alams
Last month, as a part of our #NaijaMusicChat series, we had an interesting chat with medical doctor and singer, Dr Alams where we talked about issues ranging from his latest EP, "Melody King" and who he will like to collaborate with.
Well, off of that chat, we bring you the top 3 things we learnt from that chat:
During the chat, Dr. Alams explained that you should only do music in Nigeria if you have a passion for it. If your goal is just to make money, you should have a rethink.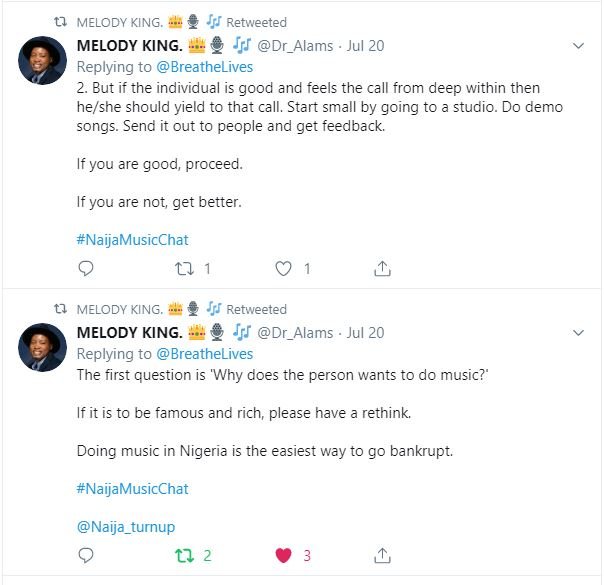 2. "The motivating factor is to create works that will live forever."
For Dr. Alams, the goal is to make the kind of music that will live forever, yeah, long after you are gone. That's why he blends being a practicing medical doctor with singing.

3. "The goal is to push original African sound into public consciousness."
Yep! The goal of Dr. Alam's music is to push original African sounds out there so that the world can listen to the kind of music we make here.
We had a lovely time chatting with him and thought you'd love a refresh. Did you join the chat? What's your favorite quote from the chat? Share with us in the comment section.