News
Burna Boy Partners Spotify to Launch Burna Bank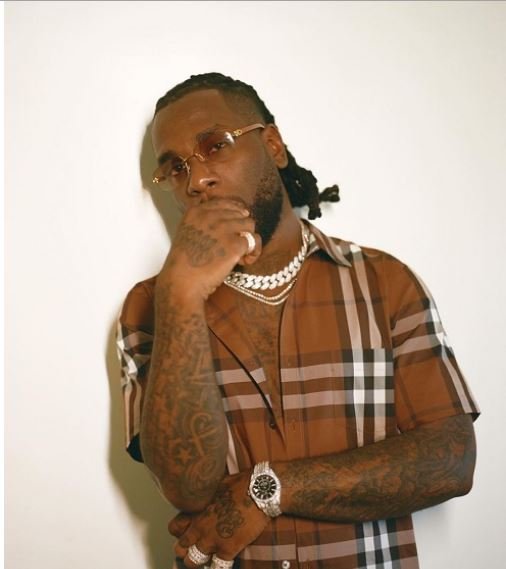 And the wins continue for Oluwa Burna. He appeared on The Daily Show with Trevor Noah just yesterday and his Burna Bank is a reality already as it has now been launched by streaming platform, Spotify.
Burna Boy's Burna Bank was launched yesterday and it will stay open till Sunday, so the Outsiders, yeah, dem Burna Boy fans can visit.
The introduction from the launchers read: "The installation features a unique ATM which will be dispensing custom, collectible bills designed by Sajjad Musa. Each bill is inspired by Burna's Nigerian roots, and his quest to call out corruption and the disproportionate distribution of wealth."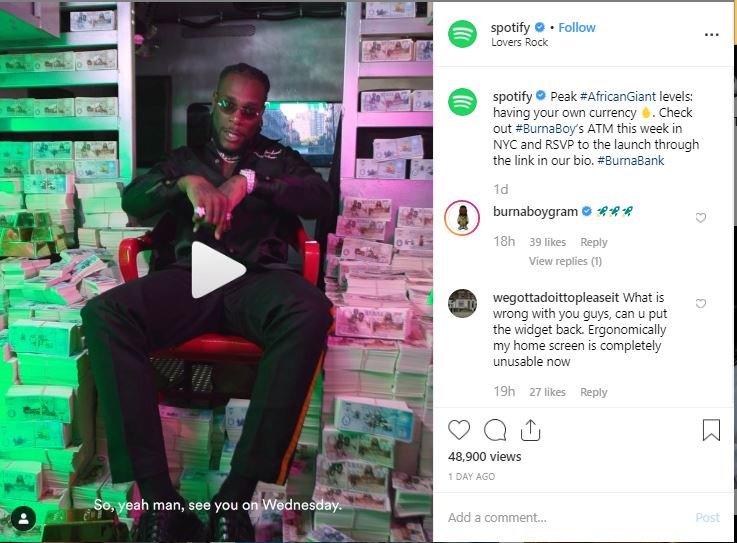 Burna Boy has seen his fortune in the industry rise since "Outside" EP got released and has gone to win awards and basically conquer the industry. This is another giant leap for him.
The African Giant was on Beyonce's "The Gift" album released last month with his "Jara E" song and we are still expecting more. In the meantime though, visit the Burna Bank and go make some transactions. Anything for Oluwa Burna, yeah? Go make it happen.
What do you think about Burna Bank? Share with us in the comment section.