Albums
Sinach – Great God (Live in London)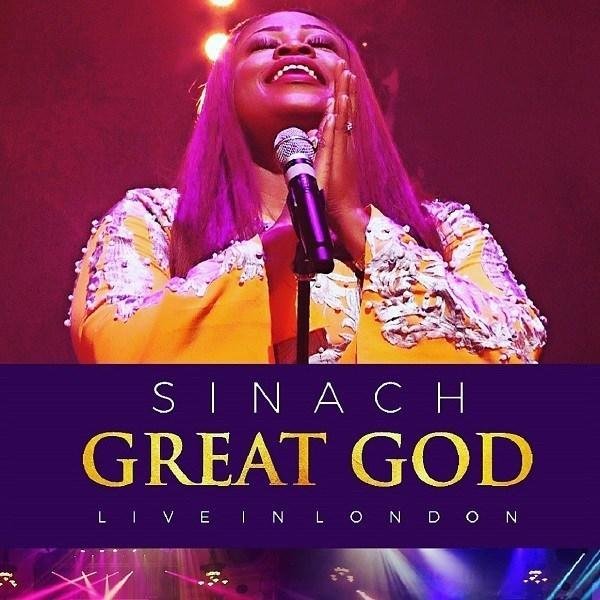 Nigerian gospel singer Sinach has just released an album titled "Great God (Live in London)." This album gives the Christian a spiritual feast that lives him full – spiritually full so to speak – for a long time.
In that case, it is an album that should be on the playlist of every Christian – or just about anyone keen to have a closer walk with God the Father. The album brings you songs for almost every occasion. You should love it.
"Great God (Live in London)" features several fine names in the gospel genre, including Mahalia Buchanan, Frank Fyt, CSO, Peter Tobe, Marlea Grace, K I and Nolly.
Tracklist:
No Other Name (Live)
2. We Bow Down (Live) [feat. Marlea Grace] 3. Jesus Is Alive (Live)
4. I'm in Love (Live)
5. I Express My Love (Live) [feat. CSO] 6. Sing Alleluia (Live)
7. Great God (Live) [feat. Frank Fyt, Peter Tobe, K I and Nolly] 8. End in Praise (Live)
9. My Everything (Live)
10. I Know Who I Am (Live)
11. Waymaker (Live) [feat. Mahalia Buchanan]
Sinach has long distinguished herself from the pack, a singer whose songs stirsthe spirit and actually make many reappraise their relationships with God. Wherever you are in your spiritual journey, you will find a track to lift you spirit.
By the way, Sinach has made several releases previously, including "Give Thanks," "Matchless Love,"  and "In Love with You."
Stream "Sinach – Great God (Live in London)" below, share on social media and join the conversation by dropping your thoughts in the comment section.