EP
Modenine & Kid Konnect – Long Story Short (EP)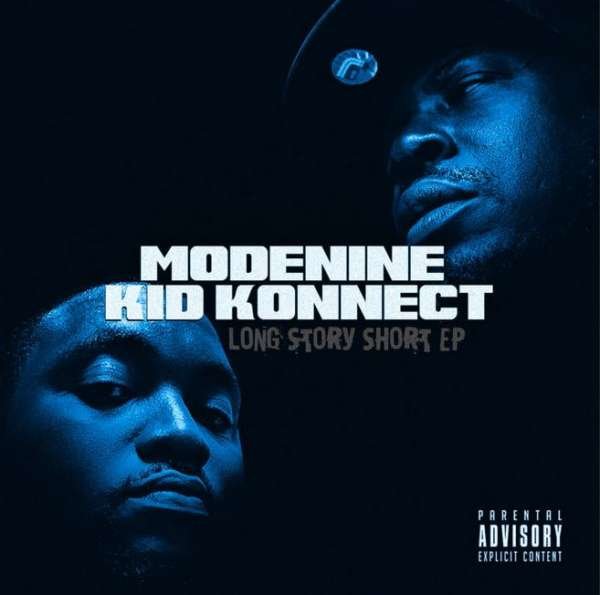 Legendary emcee – Modenine comes bearing gifts as he shares a decade old EP. He teamed up with ace music producer – Kid Konnect for the 5-track EP.
The lyricist whose absence has been sorely missed in the Nigerian music industry after the release of his last album, Insulin in 2016 vowed not to release an album in Nigeria again. However, Modenine has resurfaced again by dropping a new EP, which he says is dedicated to his legion of fans.
We hate to break it to you though – Don't expect anything new or different from the project. While Modenine may have dropped a project unannounced, the 5 track EP is a collection of songs that had been written and recorded 11 ( since 2007) years ago according to a post shared by the rapper on his Instagram page.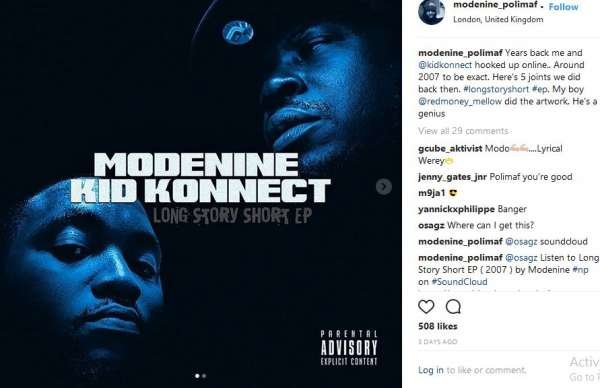 The veteran Nigerian rapper and lyricist looks back and rightly boasts about being 'lyrically endowed' in the five track EP which comes without features. If Boom Bap and straight stand up rap makes you hot, then, "Long Story Short" should be a delight.
The EP is in collaboration with super-talented hip-hop producer Kid Konnect who is notable for his works on projects like Small Chops Ep, Sonikk and Black Friday Ep.
To enjoy this latest offering from Modenine, simply click here to stream and learn more. And of course, don't forget to relay your thoughts in the comments section below.
[wpdm_package id=22068 template="link-template-calltoaction3.php"]