News
Chris Brown & Nia Guzman in Fresh Battle Over Royalty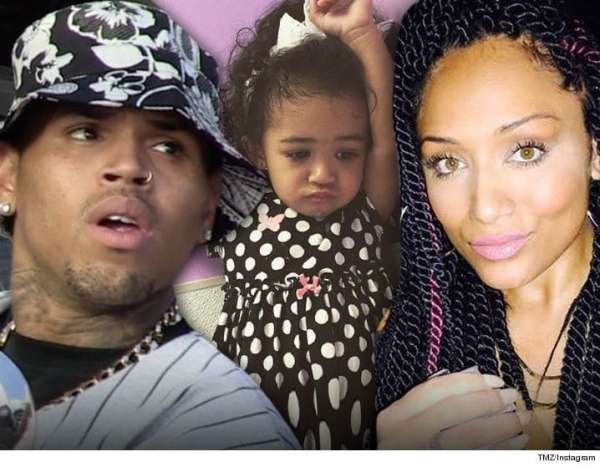 American rapper Chris Brown is a winner in the world of music. With several hits to his name and several awards too, the singer-songwriter can comfortably beat his chest as one of the top names in American music.
At the moment though, it seems Chris Brown, who Agnez Mo co-opted for the smash "Overdose," is distracted from music and nursing some child custody worries.
One-time flame Nia Guzman is reportedly suing for increase in child for their Royalty, 2, who was born when the rapper was actively involved with Karrueche Tran.
Karrueche Tran was when she found Chris Brown had fathered  a child with her close friend (Nia Guzman), with whom she had once been photographed partying. This made her split with Brown.
 Chris Brown and Nia Guzman are no longer an item either. They have split, and the rapper currently pays $2,500 monthly in child support.
Nia Guzman, a model who has a 15-year-old daughter from a previous relationship, and who has consistently fought the rapper on social media, at a point ascribing Royalty's  asthma to the rapper's smoking, is seeking to increase her child support to $15,000. But the rapper isn't having it.
Chris Brown is quoted by Daily Mail to have said:
"I take care of my daughter and I would never ever put her in a position that will harm her. My daughter is my pride and joy and I will not be played because my lifestyle is different from other parties involved. This really has to stop."