News
Mr Eazi and Colombian Singer J Balvin to Collaborate on New Song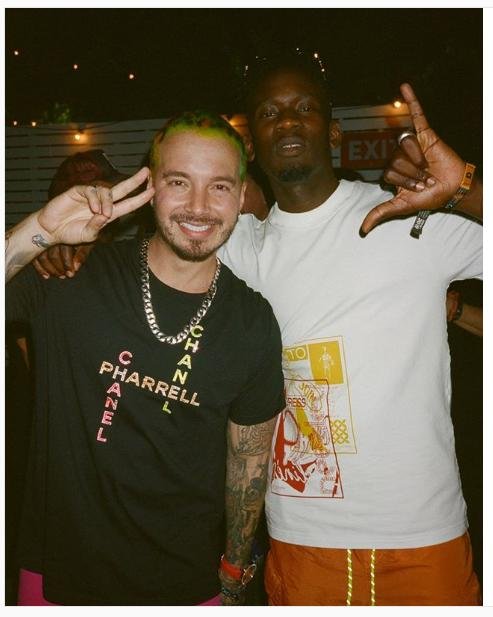 It is nice watching Ghanaian rapper Mr Eazi leap from one good fortune to another. Fresh from an outsstanding performance at Coachella 2019, Mr Eazi has apparently scored another career milestone as he plans to release a new song with Colombian singer J Balvin.
Mr Eazi and J Balvin were both on the lineup of the just concluded Coachella Festival and they bonded easily. But their association did not begin on the Coachella stage. They have been pals for a while and J Balvin had in fact included Mr Eazi on his North American Vibras Tour in 2018. Also included on that tour was the Haitian producer Michael Brun.
Mr Eazi had shared on his Instagram page a photo of him and J Balvin and a fan had asked when to expect a collaboration from them. And Mr Eazi responded: "Haha soon."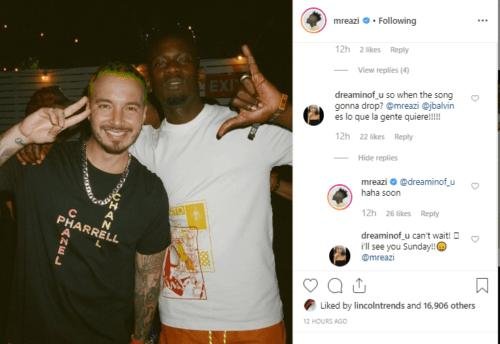 With that simple phrase he has given fans worldwide a fever of expectancy.
José Álvaro Osorio Balvín is the full name of the artiste known professionally as J Balvin. Born in Colombian, he moved to the United States at age 17 and became famous there as well as in his home country. Among the songs he has released so far are "Say My Name" and "I Can't Get Enough."
What do you make of the planned collaboration between J Balvin and Mr Eazi? You may wish to join the conversation by dropping your thoughts in the comment section.