Zamir of disbanded hip hop group, Loud on Sound also known as L.O.S, is back with an individual project that he titles the "XXIII" EP. The amazing quality of this body of work is simply mesmerising.
However, this isn't much of a surprise considering the fact that Zamir played the lead role as the front-man of L.O.S at the time the group held sway and dominated on Nigeria's competitive music circuit.
Made up of Tomi Thomas, Briss B, Zamir (fromerly known as Yung) and Bridge, the boys continue to pursue individual glory, but Zamir proves to be all but ready to steal the crown at the top of the industry.
Having recently dropped such records as "Foreign" and "Statement," Zamir makes the "XXIII" EP a 10-track project that's all fuego, fire and flames. The most solid thing about the entire EP is its superb quality production and overall output that should be used as a standard or benchmark for other records.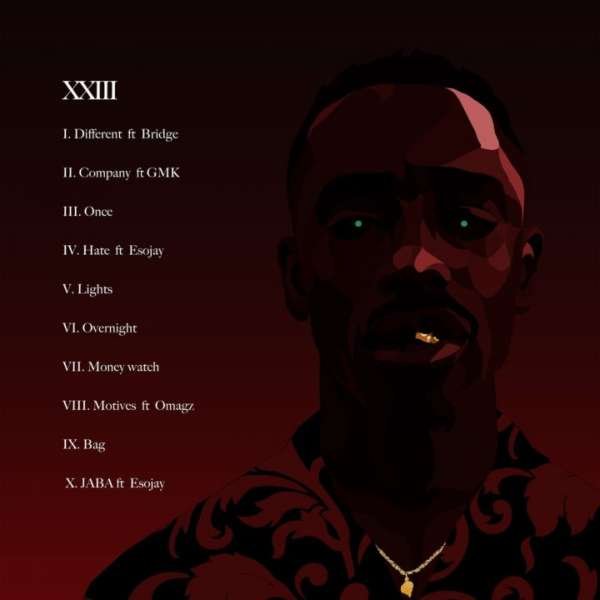 Plus, it holds a laid-back, mid-tempo and smooth delivery on its bars that simply holds an addictive spice. Zamir features the likes of Bridge, GMK, Esojay Luciano, Odunsi and Omagz229 to make the "XXIII" EP an overall smash.
You really do not need playlists for now as the "XXIII" EP and the replay button should do the trick. Simply cop, then be sure to share your thoughts and opinion in the comments section below.