News
Unmarried Timaya Gives Phyno Marriage Advice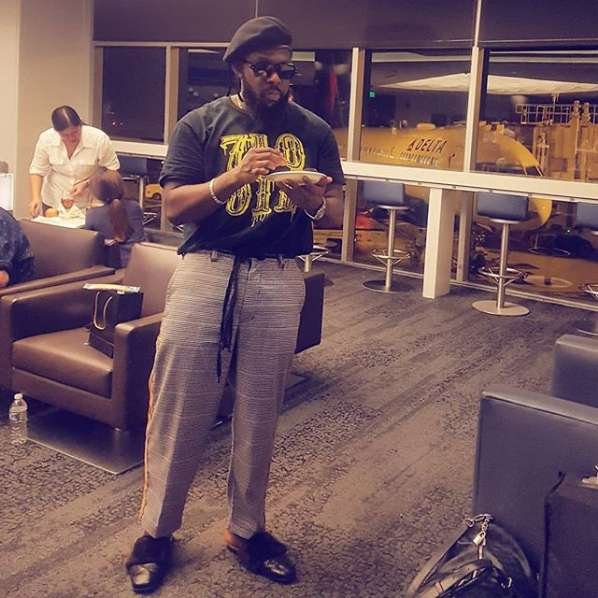 It is no longer news that Egberi Papa the First of Bayelsa and "To U" crooner Timaya is not the marrying type. In fact the award-winning rapper has made it clear that he is not a marriage material but is better than most husbands.
Timaya, who has fathered three children from three mothers, recently advised fellow rapper and friend Phyno not to get married.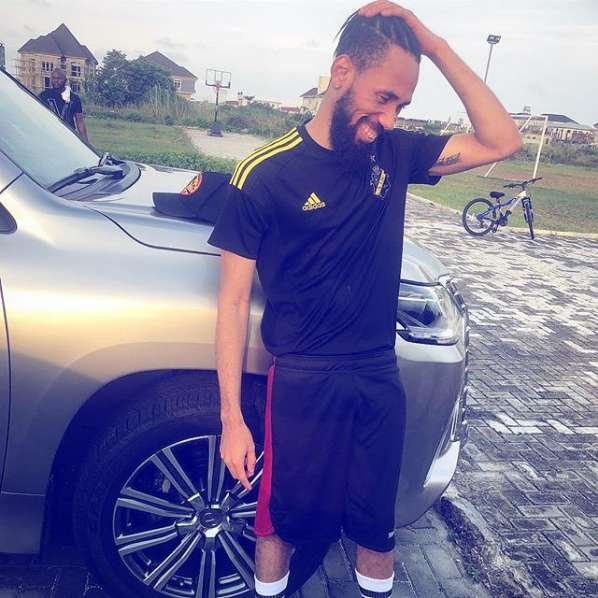 Phyno, who is known for many hits including "Onyeoma" and "N.W.A.," live-streamed the moment when, in the company of Timaya and Paul Okoye, Timaya advised him not to marry but to just sire children.
In the said clip, Timaya was heard to say; "Just born pikin, the pikin go grow."
https://www.instagram.com/p/Bm-WyX3B8Vs/
This statement is coming barely one month after Timaya made the the following ogsevation during an interview with The Punch:
"People fail to understand that a lot of baby daddies are better fathers than a lot of husbands. The kind of role I play in my children's life, I don't think some husbands do that.
"I have time for my children, I love my children but some married men don't even have time for their kids. They don't show their kids love, they don't know what it means to be a father. It doesn't have anything to do with money; it's about love and attention."
It is not known whether Phyno, who was accused earlier this month of being the king of stolen songs, would heed the advice.
However, Timaya's statement earned him a brutal clapback from an Instagram user going by the handle @etek_notions, who said the rapper was using his celebrity status to disguise his phobia.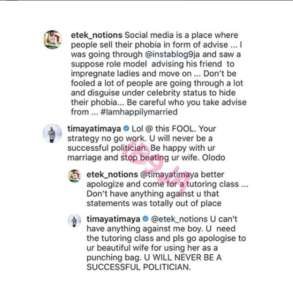 Timaya's reply, in which he called the fellow a fool and advised him to stop beating his wife, was far more brutal and shut up the fellow.
Since Paul Okoye is married and was present when Timaya dished out that piece of advice to Phyno, it would have been interesting to get his response.
Phyno may marry. He may not. Stay tuned for updates.