Opinion
The Nigerian music industry as its finest export to the world
The Nigerian music industry has grown and come a long way from the early days when show runners paid huge amounts of money to bring in foreign stars who commanded more influence and fee than their African counterparts.
The days when 50 Cent and Eedris Abdulkareem would engage in a brawl on Nigerian soil over who gets what and who is shown what respect are thankfully behind us as Nigerian music industry has matured and artistes in the country command a loyal following that rate them higher than some of the foreign counterparts.
Perhaps a sign of this is in the number of clothes that carry pictures of foreign artistes and the copycat culture of emulating every fashion trend kicked off by foreign artistes. While this may still be a thing with some females who understandably still copy foreign trends of artistes, it is no longer prevalent as it used to be.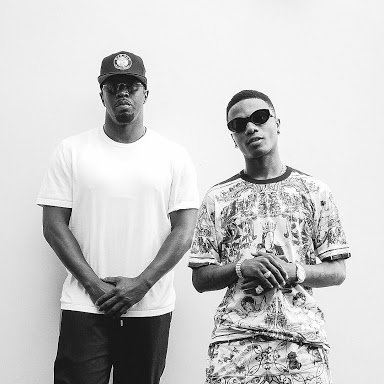 These days, it's common to see clothes with inscriptions like "Who You Epp?", "Leave Trash for Lawma", "Wizzy Baby" and other popular lingo that emanated from Nigerian songs and artistes.
On foreign soil, Nigerian artistes command more respect now too. It is not for naught that P. Diddy met with Wizkid and said he wanted to come 'home'. What about Sean and his admission that he is part Nigerian and Wale that revealed that he is 100% Nigerian?
Recall that October 6 was recently declared as Wizkid Day by Minnesota Governor, Mark Dayton. How about Drake jumping on Wizkid's "Ojuelegba" or Davido performing alongside Nicki Minaj in the US or Patoranking taking the world by storm with his "Heal D World" anthem?
So, here's why we believe that Nigerian music industry is Nigeria's finest export to the world:
Collaborations with Top Players
In recent years, we've seen an increase in the number of top music stars worldwide collaborating with Nigerian artistes and a decline in the number of times the Nigerian artistes have to beg for the collab.
There was Wizkid Ft. Drake on "Ojuelegba" remix. The song went viral, which led to Wizkid writing another of Drake's songs and both artistes getting nominated for a BET award.
Apart from Drake, Wizkid has also collaborated with top international stars like French Montana, Trey Songz, Tinie Tempah, Wale, Chris Brown, Kayla and Swizz Beatz.
We had Burna Boy and Lily Allen teaming up to release "Heaven's Gate", one of the songs that thrilled this year.
Davido is another artiste that has been flying the Nigerian flag high these past few years. On the home front, he's been winning all the accolades and fame, he's also been a dominant force on the world stage.
He has collaborated with top artistes like Meek Mill, Trey Songz and South African music duo, Mafikizolo. His distribution deal with Sony that was rumoured to be the first of its kind entered into with an African artiste in 2016 is further proof of how big he's grown and how high he's regarded on the international stage.
What about Tiwa Savage? While there's been no doubt that she's one of the top artistes Nigeria has had in recent times, getting added to Jay Z's Roc Nation roster was without doubt the biggest international validation she could have gotten.
2. Sold Out Concerts
Another testament to the growth of the Nigerian music industry and its status as Nigeria's finest export is the number of US, UK and other countries' sold out concerts that Nigeria has recorded.
Davido sold out the O2 arena in London for his concert. Wizkid had done that earlier too. What about Aramide becoming the first African artiste to perform at the Seattle Music festival.
There was Patoranking too making history as the only African artiste to perform at the Jamaican Jerk festival in the US?
Recently, Tiwa Savage joined that list when she sold out o2 Indigo at the o2 Arena for her The Savage Tour in London.
Burna Boy is not left out as he followed the success of his "Outside" album with a sold out concert in Brixton to the delight of fans and handlers.
3. And yes, the awards can't stop coming
This year, Davido swept the BET Award as the Best International Act. When you consider the fact that he beat South Africa's Cassper Nyovest, UK's Stefflon Don and the highly revered Fally Ipupa to the award, you maybe realize just how big a deal this was.
This year also saw Tiwa Savage pip Davido, Fally Ipupa and Distruction Boyz to the Best African Act award at the MTV EMA.
Not to be outdone, Burna Boy won the Best African Dancehall/Raggae Act at the 2018 Afrimma. And that's not forgetting that Davido, Yemi Alade, Wizkid all took home awards at AFRIMMA.
The truth is that while on the home front and economically, Nigeria and its political leaders may not be pulling their weight, Nigeria continues to compete in the world because artistes in the music industry are not relenting and are determined to continue to fly that flag high, no matter how many times it's almost shredded.
Music, not rice, oil, or any natural resources has been Nigeria's biggest export in recent years and with more artistes getting discovered and conquering grounds everyday, it is expected that Nigeria's flag will continue to fly high, raised up by these artistes who have found their calling and are determined to keep making the country proud.