Opinion
Davido Vs Wizkid 2018: The Results Are In…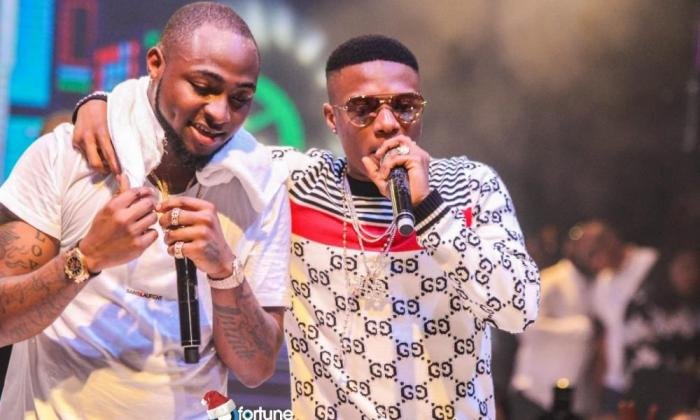 The year is rounding off and music artistes are putting finishing touches on their calendar year, dropping song after song and tidying things up. Well, when it comes to Nigeria and indeed, all of Africa, very few can argue that DMW boss, Davido and Wizkid are two of the biggest artistes.
Well, as the year is winding to a close, at NaijaTurnUp, we have done the collation, done breakdowns, comparisons and we are ready to make public the statistics as they show who ruled this 2018. Is it Davido? Or did Wizkid steal the show?
Awards
Let's start with the awards, shall we? Who topped the awards chart this year? Was it Davido that won the most awards or Wizkid?
Well, in 2018, Davido won the Best International Act award at the BET Awards, edging the likes of Cassper Nyovest, Tiwa Savage, Fally Ipupa, Stefflon Don, Niska, among others.
At the 2018 Headies Award, Davido swept three top awards: Artist of the Year Award, Song of the Year award, Best Pop Single of the Year. Wizkid won three key awards too. Viewers Choice Awards, Best Music Video and Best RnB and Pop Album.
The Afrimma awards was another major battleground. Well, Davido won the award for Best Male (artiste) Africa at the ceremony. Not to be outdone, Wizkid took home the Song of the Year and Video of the Year Award for his "Soco" song.
Award-wise, Davido has won five top awards this year, Wizkid has won five awards too. On awards, they're tied.
Hit Songs
Who better than two of the industry's best artistes to compare when it comes to the biggest songs of the year? This year, we heard Soco from Wizkid which can easily pass as his best song of 2018, asides the collaboration with Skepta on "Energy" though.
Davido too supplied us "Assurance" and other songs but there's no question at all of the fact that "Assurance" was his biggest hit this year especially when you consider the excitement that came with it in light of his birthday gift to his girlfriend, Chioma Roland.
Still on songs that trended, Davido's assurance video and Wizkid's "Fever" videos both created a buzz in the industry. But while the assurance video had the feel of a tush life and of a celebrity flaunting his girl, Wizkid's "Fever" took the controversial route, built on gossips and set social media on fire.
So, in terms of hit songs, Wizkid took this.
International performances
Well, this is another major battleground. Wizkid started a partnership with Drake a while ago that continued well into this year and earned him recognition. Davido did same and while it didn't pack as much weight as Wizkid's did, it still generated a buzz.
For international performances, Wizkid first stunned the industry and the world too when he sold out the 20, 000 capacity O2 Arena in the UK. But Davido and Tiwa Savage have since followed suit and sold out same centers. Maybe for doing it first, Wizkid gets a nod ahead of Davido.
Davido too performed alongside Nicki Minaj at Jay Z's event in the US and had sold out concerts. This too is a plus for him. And that's not forgetting the performance at the Presidential inauguration in Sierra Leone as well as performances in countries where language should be a barrier but wasn't.
For international performances, while Wizkid may likely take the cake for the quality of international collaborations, Davido wins this round when it comes to international performances.
Endorsement
The year has been interesting for both artistes. Perhaps, in terms of quantity and amount, Davido may have surpassed Wizkid this year, but in terms of the quality of endorsement, Wizkid may have knocked this out of the park.
While Davido had notable endorsement from Infinix and some other brands, Wizkid's notable endorsement was his deal with Nike, a deal that saw jerseys made in his name sell out in 10 minutes.
For endorsement, Wizkid takes this.
In conclusion, while both artistes have gone almost head to head this year and had their share of the headline hugging, it's Wizkid with his endorsements, his ability to ride the fame monster as we saw with the "Fever" video, his international collab, his partnerships, that owned this year completely even if Davido and his crew gave him a run for his money.
Do you agree that Wizkid had the edge this year? You don't? Tell us why!